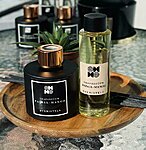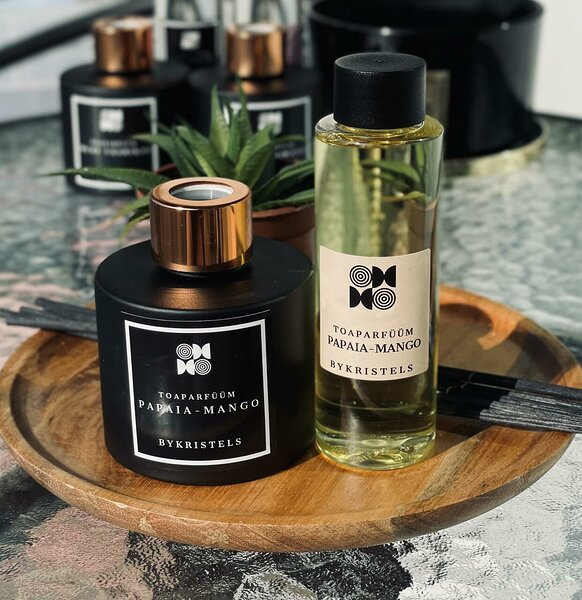 Reed Diffuser - Papaya-Mango
A tempting tropical cocktail with top notes of fresh, ripe mango, papaya and coconut milk.


USE
Open the bottle and initially place two or three sticks into the perfume bottle. The oil is absorbed
into the sticks for a few
hours, and for a stronger scent, add more sticks. To refresh, we recommend rotating the sticks every few days. Avoid getting the oil mixture in the eyes and on the skin.

Volume: 100ml

FILLER BOTTLE:
The refill contains 100ml of room perfume and comes with 6 sticks.


USE
Open the cap and carefully pour the entire contents of the bottle into the room perfume container and add new sticks. When pouring, we recommend putting a napkin under the perfume container so that the oil does not get on the surfaces. Oil can damage surfaces.